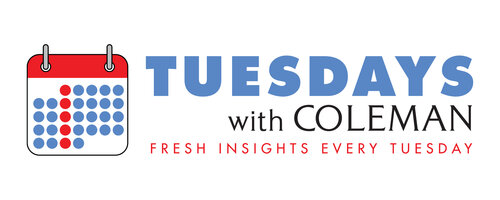 April 1989. The Gavin Report, a music industry trade magazine, is holding its annual convention at the St. Francis Hotel in my hometown of San Francisco. Milli Vanilli's "Baby, Don't Forget My Number" is going for adds in the newest issue of the publication, which features several testimonials to make you smile, including a quote from the acting PD of Emmis's CHR KXXX/San Francisco (X100), Gene Baxter. One year later, Gene would become better known as "Bean" on what would become the iconic Kevin & Bean show on KROQ in Los Angeles.
I was 16 years old at the time, living the dream. I started as an intern at X100 the previous summer, and by this point, I was board-opping the respective countdown shows hosted by Casey Kasem, Rick Dees, and San Francisco legend "The Duke" Dave Sholin. I worked with the promotion team at remotes around the Bay Area, answered the request lines each afternoon for Chuck Geiger, and when I wasn't working, made mock airchecks in the production room.
When the Gavin Convention came around, X100 had a suite and you didn't need a ticket to access it. No more than 15 minutes following my arrival in the suite on the first day of the event, Jane Child (who had a song rising up the charts called "Don't Wanna Fall In Love") was sitting on this teenager's lap.
Life was pretty good.
It got better. My entrepreneurial spirit kicked in, as I noticed attendees had either a badge or what looked like a wristband you'd see a hospital patient wear. I had neither, only access to our suite. The next afternoon, a friend and I drove to hospitals around the Bay Area searching for the perfectly colored and shaped wristband using the cover story with nurses that we needed it for a high school project. Our plan worked. We got into every single Gavin party the next night.
I already knew I wanted to work in radio, but that sealed the deal.
The Gavin Report went out of business in 2002, with Radio & Records following in 2006. But All Access, which started as the early adopter of online music industry journalism in 1995, was always there throughout my career. I started programming radio stations in 1995, and All Access has been my daily companion ever since (with the same username and password for the entire 28 years!) I read Net News every day the way some people play Wordle. It's just a fabric of the routine.
There are simply so many moments All Access has been a part of. It proclaimed my "Leap of the Week" when I jumped from market #69 (at the time), Syracuse to market #4, San Francisco. During the three years during which I left the industry and wrote a book, Joel Denver didn't hesitate when I asked if he'd promote it in All Access. Of course, he did. It was never a question.
I sing in a radio industry band that was formed at a Radio & Records convention what seems like a lifetime ago, led by record label executive Danny Buch, who spent most of his career at Atlantic Records. The band would play off and on at conventions, sometimes at off-campus sites like Tipitina's in New Orleans and House of Blues in Los Angeles. If you were a band member, you would inevitably get a call from Danny every few years reenacting the classic Blues Brothers scene: "Jay, we're getting the band back together."
In later years, the inconsistency of the band morphed into consistent annual appearances at All Access's Worldwide Radio Summit, later renamed the All Access Audio Summit. It was understandable but heartbreaking when the conference went virtual due to the pandemic. Not just because the band didn't play of course, but because radio conventions are a metaphor and mirror image of what's so special about the industry and why we love it so darn much. It is best when it is live, in person, intimate, and fun. Over the years, I reconnected with former colleagues that I'd lost touch with and made new friends and deep connections. All Access did a tremendous service by hosting these events.
All Access Audio Summit was the inspiration for our Contemporary Music SuperStudy, a large-scale music test that tracked contemporary music tastes across the United States and Canada, which Coleman Insights produced for four years. We knew we wanted something special and actionable that we could debut at the event because it was worthy of the time and investment.
Anytime I've ever sent the All Access Net News team Coleman Insights stories, I'd almost always get an email back from Joel, in all bold font, usually within about five minutes, proclaiming that it will be featured in First Alert. I'll miss that.
I think all of us at Coleman feel some semblance of kinship with All Access because of how we're structured. In the case of All Access, it has competed with other solid trade publications that usually have a much smaller staff roster. All Access was always committed to hiring multiple professionals covering multiple formats. We too, have a significant team of professionals devoted to providing outstanding service to the industry amongst competitors that often have a fraction of the people. We believe it's important and Joel has always believed this.
Although today is essentially its last day, I was pleased to read that All Access won't be going away completely and will continue providing limited services. We all know it won't be the same, but we also collectively appreciate the gesture.
So thank you, and (mostly) goodbye, All Access.