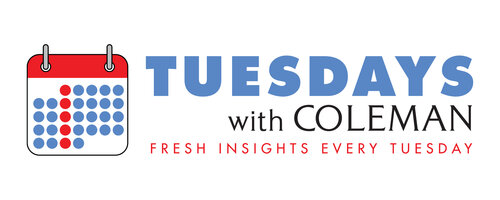 Recently, I was targeted on Facebook with an ad for a company called Speechelo.
Considering I actually do voiceovers part-time, I'm going to guess that's why the algorithm chose me. Though, based on the content of the ad, I'd have to conclude their targeting misfired. (I may or may not be one of the angry faces among the 5.3K reactions.)
It's not the first time the voiceover industry has been attacked with low-rent solutions. Head on over to Fiverr, for example, and you'll find people happy to record some lines for you for a few bucks.
But this ad didn't catch my attention because it saves you money. No, I think it was "Create Human-Sounding Voiceovers with 3 Clicks."
The website boasts that you can have access to over 30 human-sounding voices in 23 languages for a one-time fee of $47. It claims you can paste your copy, select a voice, then change the pitch, emphasize words, add inflections, then simply click and generate your voiceover. It boasts integration with recording software including Premiere Pro and Audacity.
Not surprisingly, Speechelo isn't the only game in town.
WellSaid Labs just raised $10 million for their AI "synthetic voice" business. You want a synthetic voice to match the cadence of yours? WellSaid can create "AI Voice Avatars." The article envisions the technology being used for "engaging in complex real-time interactions with consumers, and reading scripts on computer-generated news programs."
Whoa.
So it starts with simple voiceovers. Segments like e-learning are a no-brainer transition; you can easily see companies using these voices for things like online courses or company onboarding. But it sounds like many folks in customer service should pay attention to the line "complex real-time interactions with consumers." And news anchors should heed "reading scripts on computer-generated news programs."
Like it or not (and I'll bet many of our readers don't like,) artificial intelligence is coming for the audio industry. Imagine how this technology could transform local radio commercial production, and maybe it's not all bad. Production directors no longer chasing down jocks after their shift to voice spots they didn't want to do anyway. Using the avatar feature for clients that want to be in the spot but have trouble getting through a script.
But admittedly, it can be challenging to find bright spots.
There are those who will say, "What I do can't be replaced by automation," and that will be true for many. For others, it won't be. Voice AI will improve over the coming years, and it will improve dramatically. The reasons why certain audio talent is irreplaceable is the same as it's always been. Great talent generates unique, compelling content that emotionally connects with an audience.
AI can't do that. At least not yet.