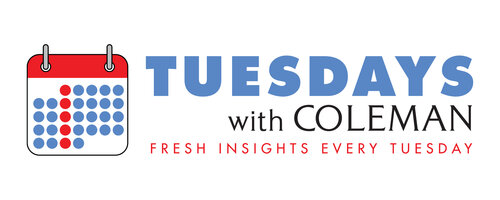 You may have seen this announcement last week when Coleman Insights introduced our AscendSM Brand Lift Study service. This marks the culmination of more than a year of work with clients who came to us looking to demonstrate the effectiveness of the advertising campaigns their clients conducted with them.
On the surface, the launch of Ascend may seem a bit out of character for our firm. After all, for more than 45 years we have built a reputation for providing programming-oriented insights to clients in the radio, podcasting, and streaming industries. You may see Ascend as a tool for the sales department and I would not dispute such a conclusion.
So why did we launch Ascend? Beyond the obvious goal of growing our business, there are two reasons that drove this decision.
First, our "superpower" is helping our clients build strong brands and develop great content through high-quality research. Such a skill set is a perfect match for our clients' selling efforts, as we can provide insights into how well a campaign strengthens an advertiser's brand and how the spots it features communicate messages to consumers. We have done this in the past when helping radio stations get consumers' responses to their external marketing efforts; much of what we have learned from doing so translates into providing feedback on the campaigns of other advertisers.
Second, and perhaps more importantly, we are big believers in the power of audio advertising. I have remained bullish on the future of radio even as the audio landscape has fragmented, and radio's share of the listening pie has declined. Why? Quite simply, well-executed radio advertising campaigns continue to deliver impressive results for advertisers. In many cases, radio campaigns do so more efficiently than other advertising platforms.
I have also seen other approaches to audio advertising through streaming and podcasting deliver great results. When radio, streaming, and podcasting are components of well-coordinated campaigns, the results are impressive. And again, those results are often delivered more efficiently than other advertising solutions.
That's why Ascend offers two approaches designed to demonstrate the effectiveness of audio advertising depending on the mix of platforms used in a campaign. One involves surveying consumers before and after a campaign runs and providing insights on how the advertising impacted key brand measures, including awareness, favorability, and likelihood to purchase. The other involves inserting a pixel in a digital campaign and comparing the brand perceptions of consumers who were exposed to the advertising to those who were not. With both approaches, we offer the opportunity for advertisers to get consumers' direct opinions about the content of a campaign as well.
Thus far, the work we have done in this space prior to last week's formal launch of Ascend has been with radio, streaming, and podcasting companies who have included our brand lift research in their offering to advertisers who commit to sizeable campaigns. Advertisers are increasingly demanding insights from audio companies about the impact their campaigns have. We hope that through our Ascend Brand Lift Study service, we can help your station, cluster, group, network, streaming channel, or podcast provide these insights to your clients and demonstrate the power of audio advertising soon!