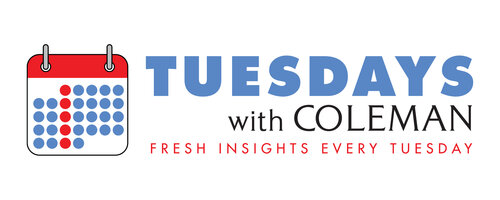 I was thinking about Taylor Swift over the weekend. Not so much about how I felt regarding her apparent budding romance with Kansas City tight end Travis Kelce after she was spotted watching the Chiefs game in a suite with Kelce's mother on Sunday, though I'll admit to being curious about what song she'll end up writing about him someday.
Rather, as Swifties around the globe processed this dating news, I reflected on the immense connection she has with her fan base.
About 15 years ago when I was programming a radio station in Raleigh, a colleague who worked at our Country sister station WQDR told me an anecdote about a relatively new artist named Taylor Swift.
After her concert at the local amphitheater, Swift held a meet and greet that included listeners and radio station staff, which in and of itself is not an unusual occurrence. What's unusual, as I was told, was what came next.
"After the meet and greet, Taylor went to the back of her tour bus and wrote handwritten notes to every single person that was at that meet and greet, making specific mentions of something only that person would know. It may have been something they wore or something they talked about." The notes would be mailed out to each attendee soon after the show.
I couldn't have projected back then that Taylor Swift would become the megastar she is today, but it was the moment I realized Taylor might be the greatest marketer of any musical artist ever.
In 2020, I wrote about the marketing prowess of her perfectly timed Folklore album. The reality is, Taylor Swift just keeps doing it again and again, from the easter eggs she puts in album announcements to showing up at a fan's engagement party.
The Eras Tour, which will almost certainly finish as the largest-grossing concert tour of all time, is a master class in marketing. Most artists would just change up their setlists and not tell anyone about it. Taylor Swift announces she'll perform two surprise acoustic songs each night. Naturally, a Swiftie built a "Surprise Song Tracker." There was the morning on which a fan posted via social media that her brother died five years to the day and asked if Taylor could play "Daylight" as the surprise song. Done. I'm not crying, you're crying.
How many artists (and their teams) would care enough to notice that post?
We can't borrow Taylor's talent, but we certainly can heed her marketing lessons. When you do something important, don't expect the audience to figure it out for themselves. Tell them. Tell them why it's important. Make it an event and make it special.
And always…always…put your fans first. Taylor Swift is undeniably a talented Pop star. But it is her obsession with fan satisfaction, from handwritten notes to social media requests to engagement party pop-ins, that sent her from great to stratospheric.