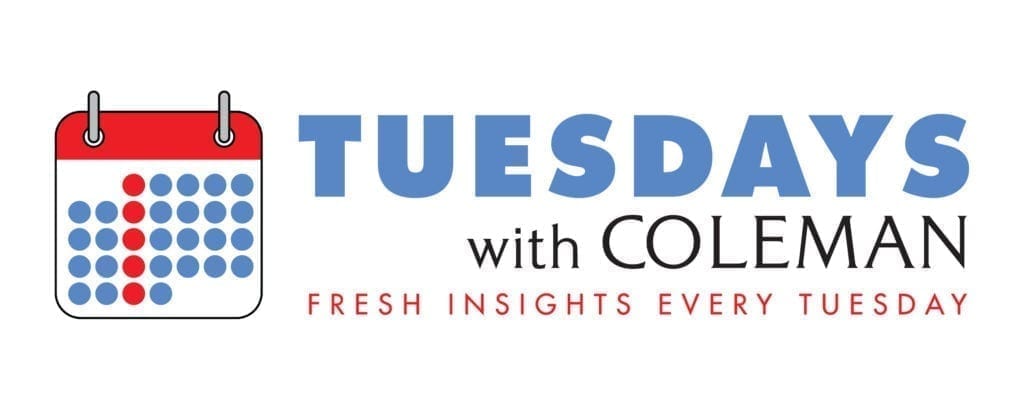 After working as a Program Director at radio stations in various formats over the course of 20 years, I was fortunate to be involved in my share of research projects.
Six months ago, I began my new role as an Associate Consultant at Coleman Insights. I work on projects for radio stations in just about every format in markets of various sizes. I'd like to share a few things that have sparked my interest and attention on the research side:
Listener tastes can change in relatively short periods of time.
While I often had access to music research, I was sometimes limited to working with "safe lists" (lists of songs that have done well in the format that should, in theory, be safe to play). There were songs some people felt we didn't need to test because "they always test well".
It's fair to say there are songs that generally do test well just about everywhere. But it's also fair to say that tastes change and vary by station and market.
One of the first FACT360 Strategic Music Tests I've had the opportunity to analyze was for a Country client of ours. In that test, we found that 34 percent of the songs testing in the Top 200 had changed from the previous test. A year earlier, this rate of Title Turnover was 25 percent, meaning the rate of change increased.
The sound of the radio station stayed consistent because this client knows that a music test should not dictate their music strategy. That's what their perceptual research is for. But, with 34 percent Title Turnover in the Top 200 and 41 percent in the Top 150, this station—by conducting regular library testing—is staying on top of what's appealing to their listeners in their market and they can play the right songs at the appropriate levels.
History can reveal changing listener tastes when reviewing Billboard Hot 100 charts.
I once had a General Manager tell me to look through Joel Whitburn's Hot 100 Charts book to look for ideas of songs to play. True story! And yes, you can get ideas of songs to play from year-end charts. On the other hand, if all the #1 year-end songs were on the radio, you'd be hearing "The Way We Were" by Barbra Streisand, "Physical" by Olivia Newton-John and "Macarena" by Los Del Rio more often.
They were the #1 year-end songs from 1974, 1982 and 1996, respectively.
The number one Hot 100 song of 2017 was "Shape of You" by Ed Sheeran. The number two song was "Despacito" by Luis Fonsi & Daddy Yankee (featuring Justin Bieber). Will one, both, or neither stand the test of time? Only time will tell. Music testing will help determine their longevity on your station and in your market.
Artist appeal can change.
When I programmed WBBB/96rock in Raleigh-Durham during the 2000s, Grunge was a consistently strong-testing sound and it wasn't unusual for us to get at least seven Pearl Jam songs to test. "Even Flow", "Alive", "Jeremy", "Better Man", "Daughter", "Black" and "Yellow Ledbetter" were staples in rotation.
In a recent analysis of what songs have stood the test of time based on Spotify airplay, the author makes note of how Pearl Jam has been "lost in time". While testing results can be completely different at another station in another market, two separate FACT360 studies of a Rock station we work with showed five Pearl Jam songs testing in the Top 200 in 2015. In 2017, there were only two.
2018 brings fresh data, new trends and insights and I can't wait to dig in! Keep your eye out for a new blog each Tuesday.