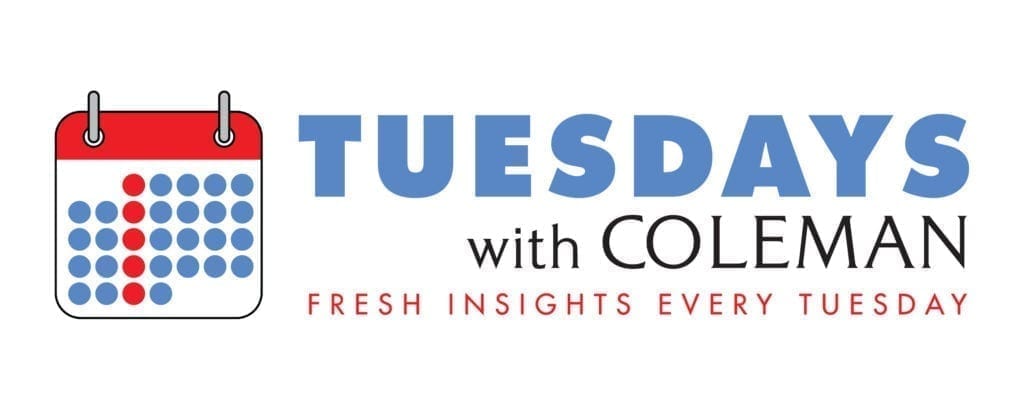 Do you manage talent? How about high-profile, high-ego talent? Although you likely don't work in the sports world, you may find some pretty valuable lessons to be learned from a basketball coach.
I can't tell you I'm not a biased Golden State Warriors fan. I'm totally biased. That being said, I'm no bandwagon fan, having grown up in the Bay Area. I attended my first Dubs game (well before anyone called them the Dubs) in the late 70s against Dr. J and the Philadelphia 76ers.
Like every other lifelong Warriors fan, I suffered for a very long time. In the 31 years between Al Attles' departure in 1983 and Steve Kerr's hiring in 2014, the Warriors went through 14 head coaches with a combined record of 1,168-1,426, a 45% winning percentage.
In four years, Steve Kerr has compiled a winning percentage of over 80%. There's certainly something to be said for the massive amounts of talent compiled for him to work with, including All-Stars Stephen Curry, Klay Thompson and Kevin Durant. Surely there's an argument to be made that a number of other coaches could have also won a substantial percentage of games with such a stacked roster.
So, this isn't a lesson in compiling talent. It's a lesson in keeping them content and performing at their best level.
Back in April, Jon Coleman wrote about the effect of research and analytics in professional sports. Kerr was an early embracer of research, with ESPN noting that Kerr "has proved willing to make adjustments based on feedback from the Warriors' analysts."
So, embracing research has been part of the Warriors' success. However, that doesn't adequately take into account the human component. A program director may also choose to embrace radio perceptual research or show enthusiasm about implementing the results of an online music test.
If the team around the program director can't execute properly or stay in sync, the station can fall short of expectations—just as sports teams do regardless of research or level of talent.
In February, the Warriors were starting to show the scars of the regular season. The team went 3-3 over the span of six games and were getting off to a slow start each night. Kerr was afraid his message wasn't cutting through. So, what did he do?
He let his players coach a game.
Three players had a turn with the clipboard. They were in charge of motivating themselves. They were in charge of making substitutions.
The Warriors won by 46.
Just as a team stacked with the Warriors' level of talent should win lots of games, the Warriors should have won the game that night against a poor Phoenix Suns team.
It's an example of one of many tactics Kerr pulls out of his tool belt to engage his talent. Tricks like these lead to what sports website Real GM recently referred to as an "unusually harmonious locker room."
How about that magical third quarter? Through Game 2 of the NBA Finals, the Warriors have outscored their opponents by 133 points in the third quarter in these playoffs alone.  Is the team doing something incredible at halftime?
Actually, yes.
The New York Times studied the third quarter phenomenon and discovered the Warriors coaching staff:
Begins preparing for halftime when the game begins by identifying specific plays to review;
Runs back and forth to the locker room to have clips assembled on a computer;
Projects the clips on a screen while Kerr runs through them, one by one.
Ok, that's not so revolutionary. It's what Kerr does after he gives his take.
He wants to know what every coach has noticed. Then, he asks the players what they have noticed.
Zaza Pachulia has played for nine head coaches in the N.B.A. and says he's never been part of a more democratic locker room.
Many radio program directors who have embraced research are overseeing stations with strong developed brands and are experiencing substantial ratings success. Those who manage high profile talent may consider looking to Kerr for ideas for getting the most out of them.
Sharing the research, getting buy-in on the plan, and collaborating. Talking with instead of talking to.
That approach just may accelerate your results (and lower your blood pressure).