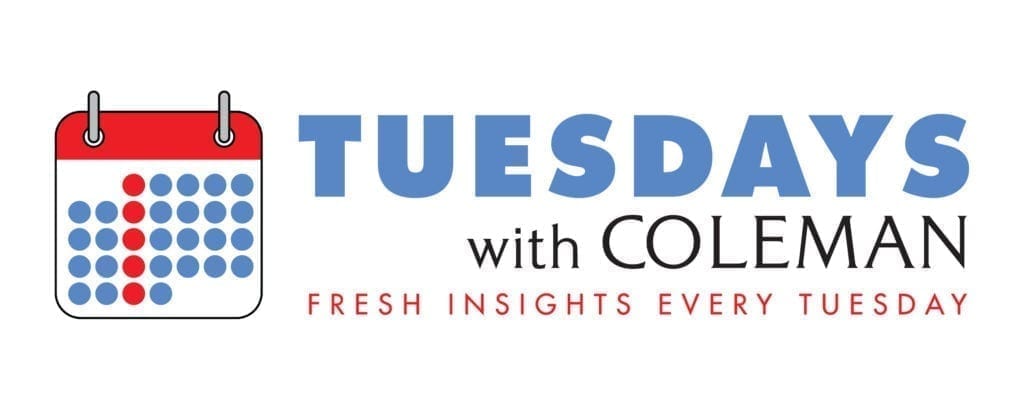 When Howard Stern announced he would move to Sirius Satellite Radio sixteen years ago, it was a game changer. Not just for Sirius, which had 600,000 subscribers at the time (it merged with XM Satellite Radio in 2008 and today has over 35 million). It was also a game changer for all the radio stations that carried Howard Stern, forcing them to find replacements for the most dominant personality in the business and/or an attempt to reinvent their brands.
The examples of game changers is long.
Netflix to Blockbuster.
Digital photography to Kodak.
Facebook to MySpace.
Amazon to Borders. And Sears. And Macy's. And….
There are game changers happening everywhere in the content business. A big one happened when HBO announced it would release the new Wonder Woman film on its HBO Max platform on Christmas Day at no extra cost to subscribers.
Last year, Jon Coleman wrote in Tuesdays With Coleman's "Can HBO and Radio Have it All?" that HBO found itself at a crossroads. Its signature series Game of Thrones was ending, and the network was planning to expand premier content beyond its traditional Sunday night benchmark, where it had trained viewers the best shows would be for decades. The risk was that great content is now available everywhere, and HBO Sunday Night was a differentiator for the network.
Then, earlier this year, HBO introduced us to HBO Max, their new streaming service. Between Netflix, Hulu, Amazon Prime, CBS All Access, NBC's Peacock, Disney+, Apple TV (not to mention OTT offerings from Starz and Showtime), and now HBO Max, you could $7.95-$12.95 yourself into debt. They all produce award-winning original content. So how do you differentiate as a streaming network?
HBO Max launched in May with content that included reruns of big sitcoms like Friends and Big Bang Theory, movies from TCM (whose streaming service went dark after two years in 2018), Sesame Workshop, Crunchyroll, and access to HBO. One could argue that HBO's shift from HBO Now (the network's standalone streaming service) to a content-rich platform that went beyond HBO was a game changer. But it may be sea changes nudged to fruition by the pandemic that end up really changing the game.
The upcoming installment in the Wonder Woman franchise, WW84, has had its release date pushed back multiple times due to circumstances surrounding COVID-19. WarnerMedia, which owns HBO and Warner Bros. (the division releasing WW84,) is able to use the film as a vehicle to attract new eyeballs to HBO Max.
Despite the fact that consumers can still go to a theater to watch WW84 (in markets where the pandemic isn't currently keeping them shuttered,) the fact that the follow-up to an $800 million plus blockbuster will be accessible for free on HBO Max is a big deal.
And not just for HBO Max, which will turn a large number of new subscribers into regular subscribers. It's a game changer for other streaming services and a tornado for movie theatres, which could always count on being the place you saw new releases first. How much of a long-term game changer this is won't really be known until the pandemic is over and theatres completely re-open. It seems likely we'll see more future big cinematic releases continue to focus on streaming (as Netflix did with The Irishman last year or Amazon did with Borat Subsequent Moviefilm a few weeks ago).
It's a reminder that status-quo and tweaks don't move the needle, and often go unnoticed by the consumer. One way to truly get the consumer to notice your brand and alter perception and behavior is to introduce a game changer. That game changer has to be conducive to the positive perception of your brand, and they are few and far between—you can't just make a game changer fall from the sky.
But sometimes, potential game changers come along (we're looking at you, Blockbuster) and you miss them because you're stuck in the status quo or you think the audience will care about your tweaks.
Sometimes you've got to change the game.