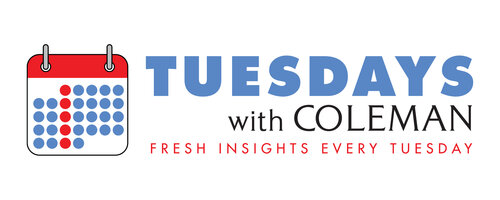 Strategic partnerships are not new.
Usually, a strategic alliance between two companies involves two very different businesses. For example, Pottery Barn is not a paint company, and Sherwin-Williams is not a home furnishings store. But the two businesses collaborate on an exclusive line of paints. Customers can coordinate the Sherwin-Williams colors with Pottery Barn furniture, creating a win-win for both businesses.
Other times, an alliance is between businesses in the same market segment that serve a similar consumer. Two years ago, Kohl's announced the availability of Amazon Returns. The department store allows Amazon customers to visit their local Kohl's store to return eligible Amazon items, without a box or label, for free. The partnership between the two retail companies provides neighborhood convenience for Amazon customers, while driving new potential customers into Kohl's stores.
This past year, the pandemic has inspired us to evaluate many components of our business, especially as many of our clients faced tremendous budgetary concerns­­. Was there a way to make sure our clients had access to high quality research even when Coleman Insights was not an option?
These conversations led to the strategic alliance announced last week between Coleman Insights and Advantage Music Research. It is a unique one because we both offer music tests for the radio industry.
But all music tests are not created equal.
That simple, but true statement is the fundamental core behind the partnership. We know not every potential client we speak to can afford a FACT360 Strategic Music Test. Sometimes, competitive conflicts prevent us from working with a station. Other times, the client isn't looking for a test with strategic guidance, recommendations, and help with implementation.
In the past, we would have simply wished that potential client well. But over the past few years, we've developed an informal collaboration with Advantage Music Research. Their Scorecard music test costs less than a FACT360 Strategic Music Test and is a more streamlined product. But we've learned they share our commitments to rigorous respondent recruitment standards and high quality data, and we've recommended a number of potential clients to them. Conversely, Advantage has referred potential clients to Coleman when a more comprehensive study is required.
This strategic partnership is a formalization of this informal collaboration. Perhaps in years past, two companies in the same segment working together would seem exceedingly bizarre. But these days, maybe it's not so strange. Ultimately, it's about what's best for the consumer.
And there's nothing strange about that.