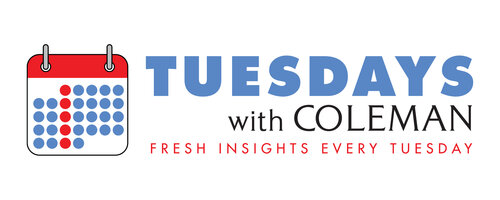 During a ride in a New York City taxi recently, I noticed the credit card machine displayed "No Surge Pricing. Curb: The #1 Taxi App."
Here are three things that came to mind.
#1:  I'd never heard of Curb.
So first things first, I looked up where Curb is available and it's in seven cities: New York, Chicago, Philadelphia, Washington DC, Miami, and Ft. Lauderdale. It's new-ish, but not new, having launched in 2016.
I visit these cities for business and leisure, so this means one of two things. Either the brand a) didn't make an impact on me or b) I haven't taken a taxi in a really long time. Truth be told, it's probably a little of both.
#2: "No Surge Pricing" is an interesting choice for a positioning statement.
My Lyft trip from Newark to Manhattan was $66. The ride back would have been $95. A taxi was $122. Yes, Uber and Lyft have surge pricing, but in my experience, it's nearly always less expensive than a cab.
When you search for terms like, "Common complaints from Uber riders" and "Common Lyft complaints", you get a long list of items including:
Failure to pick up customers
Drivers being late
Incorrectly charged
Distracted driver
Messy car
Getting lost
No surge pricing
My 20-year-old kid won't take an Uber or Lyft because they are fearful that the drivers aren't screened properly, and they're worried about their safety. I was surprised to see this one not pop up more often in my search.
But, this is an important lesson in the value of research. It's certainly possible that Curb's research indicated frustration over surge pricing in the cities they serve is a big problem. To their credit, that message is on the machine in the cab, on the app, and on the website. Pick a message and be consistent. But do research to make sure it's the right message.
#3: Taxis need an industry marketing campaign.
Many have said the same thing about the radio and podcasting industries. If you want consumers to think about using your product, you better remind them why they should.
It's been my perception for many years now that Uber and Lyft are faster, cheaper, and easier than a taxi. Period. And while I don't live in a city with Curb, I do visit them and take Uber and Lyft often.
Changing my perception isn't going to be easy, because the taxi industry allowed the rideshare industry to run roughshod over it with better tech and more drivers.
A deep research study to understand consumer perceptions of taxis, Uber, and Lyft would be valuable. But beyond that, I wonder if images have passed beyond subtle "no surge pricing" being effective enough.
I'm seeing a commercial with…oh let's see…a messy car showing up late with a driver that keeps texting while driving and getting lost and ends with the customer getting a push notification from the credit card company that they've been overcharged.
That is, of course, if those negative images showed up as significant vulnerabilities in research.
Understanding your brand's awareness levels and images (along with that of the competition) is at the core of what makes strategic perceptual research so effective.
Once you know the results, the execution of the strategic plan is where the real fun begins.