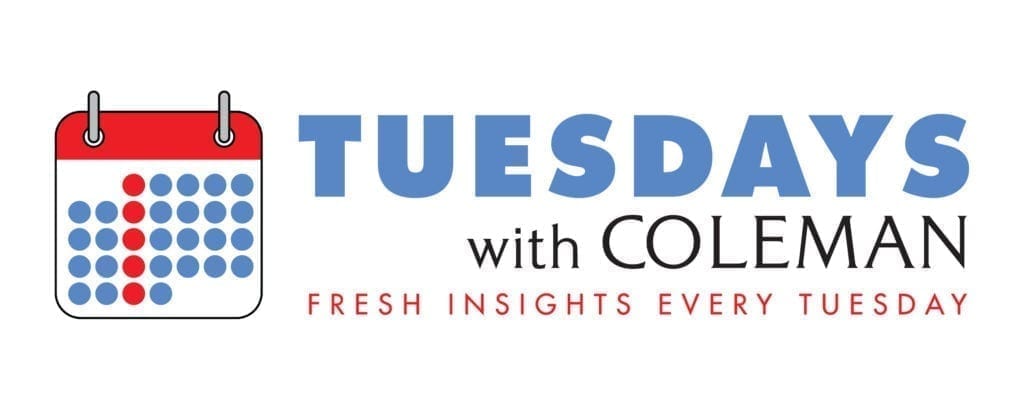 Last Friday, May 4th, Coleman Insights delivered a presentation to the Worldwide Radio Summit in Hollywood called "Outside Thinking: Flip The Script On How You Think About Your Radio Station".
During the session, Coleman Insights President Warren Kurtzman and Executive Vice Presidents/Senior Consultants John Boyne and Sam Milkman explained how radio station programmers can fall into the trap of Inside Thinking—a boardroom mindset, as opposed to thinking like a listener.
Soon, we'll be sharing the entire presentation so you can discover how successful radio stations utilize the principles of Outside Thinking to build powerful brands with consistently impressive ratings. In the meantime, we'll share three ways radio station programmers misunderstand their listeners. This misunderstanding, rooted in Inside Thinking, causes radio stations to over-focus on things like short-term tactics. It encourages programmers to make knee-jerk decisions by not being patient. By recognizing these three misconceptions, radio stations can recalibrate their focus and think like a listener.
MISUNDERSTANDING #1 (INSIDE THINKING): LISTENERS CARE DEEPLY ABOUT RADIO.
We'd love to think our listeners know the names of all our personalities. We picture them playing every contest and attending all our big station events.
REALITY #1 (OUTSIDE THINKING): LISTENERS DO NOT CARE DEEPLY ABOUT RADIO.
Like other entertainment options in your listeners' lives, radio plays a role—but it is likely not the most important role. Listeners generally don't engage in a deep, well thought out process of choosing a station.
MISUNDERSTANDING #2 (INSIDE THINKING): LISTENERS ARE PAYING CLOSE ATTENTION.
Surely if we tweak our clocks and go from one to two 80s songs per hour, all our listeners will know and we'll get credit for it.
REALITY #2 (OUTSIDE THINKING): LISTENERS AREN'T PAYING CLOSE ATTENTION.
Listeners not only don't notice the little things we do, they often don't notice the big things. You've heard listeners call your station by the wrong name or dial position. They've thought your morning show was on the competitor. Because listeners aren't paying close attention, changing an image takes a great deal of time and patience. Clock changes, like in the example above, aren't enough. You have to tell the listener about the change, repeat with regularity, and stick with it.
MISUNDERSTANDING #3 (INSIDE THINKING): LISTENERS CAN BE EASILY MANIPULATED.
By using carefully placed tactics, contents and clock changes, listeners can be made to listen at specific times.
REALITY #3 (OUTSIDE THINKING): LISTENERS CANNOT BE EASILY MANIPULATED.
Like Bill Murray in Groundhog Day, listeners wake up at the same time every morning. They get their coffee at the same time, shower at the same time and commute at the same time. They also generally listen to radio stations at the same time. Your station needs to be a part of their lives and habits. This is much more realistic than trying to manipulate them to listen at times that may not be possible for them.
There's lots more to share regarding how you can use Outside Thinking to flip the script on how you think about your radio station.
Subscribers to the Tuesdays With Coleman blog will be notified first when the presentation video is made available.
If you're not yet a subscriber, click here and watch your inbox!