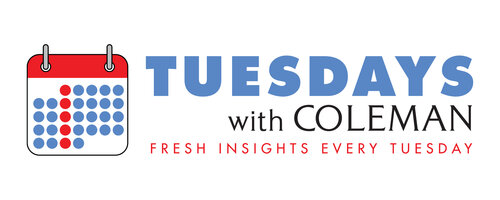 The nightmarish (or "flight-marish") scenarios greeting travelers this summer are no secret by now. Prepare for overworked and understaffed airlines, astronomical prices, and a slew of delays, rescheduling, and last-minute cancellations. It's a cocktail of issues bound to stress out even the most seasoned traveler. How can you possibly ease your worries?
Would you believe…a travel agent?
On the May 13th  episode of Good Morning America, ABC ran a story called "Return of the Travel Agent":
You may say, and understandably so, you need a travel agent about as much as you need a pager. They just aren't required to get the job done anymore. If you've got access to the internet, you can whisk yourself away anywhere.
So why should use a travel agent in 2022?
According to the GMA story, travel agents:
Can find discounts and upgrades using their relationships with companies
Can help travelers "navigate the constantly changing rules of post-pandemic travel"
Specialize in the type of trip you want to take (i.e., cruise, safari, beach)
Can work within your budget
Travel agents say in the story their "business is booming."
It's a far cry from the 2005 New York Times article, "Travel Managers Worry They Face Extinction", replaced by the 2021 New York Times article, "Make Way for the Travel Agents. Again."
What can radio learn from the return of the travel agent?
We've referred to the overwhelming paradox of choice many times in Tuesdays With Coleman. It's great to have so many entertainment choices until it's not. Consumers are exhausted by the options because they are all-consuming. In podcasting, which platform to use? Which category to explore? Which podcasts to try? Which premium streaming service trial to take advantage of? Which playlist? What kind of mood am I in? Which SiriusXM channel to check out? Is it over Channel 100 or under? Will I remember to cancel when I need to? Which premium TV service? What was that show mom recommended to me? Which one has the Harry Potter movies?
It's a lot of choice, and you're the one doing the choosing. Kind of like booking your own vacation.
To be successful, a travel agent needs to recognize and embrace their point of differentiation. Planning a vacation is stressful. A travel agent takes that away.
In research, we're always looking for points of differentiation. What images can you own to give you an edge on the competition?
Such is one very important role of a radio personality that perhaps gets overlooked. Rather than be frightened by the fact that your listeners can leave radio to choose what music or spoken word content they want to hear, embrace the opposite.
In some ways, radio personalities are the travel agents of media. They choose your entertainment adventure. They guide you through the experience. They lean on their expertise to share facts about the music, tell you about events you'll enjoy, and provide experiences only radio stations have access to.
Perhaps radio's curation over customization is just what consumers need.
And just like travel agents, they're not dead yet…and maybe even on the verge of a renaissance.