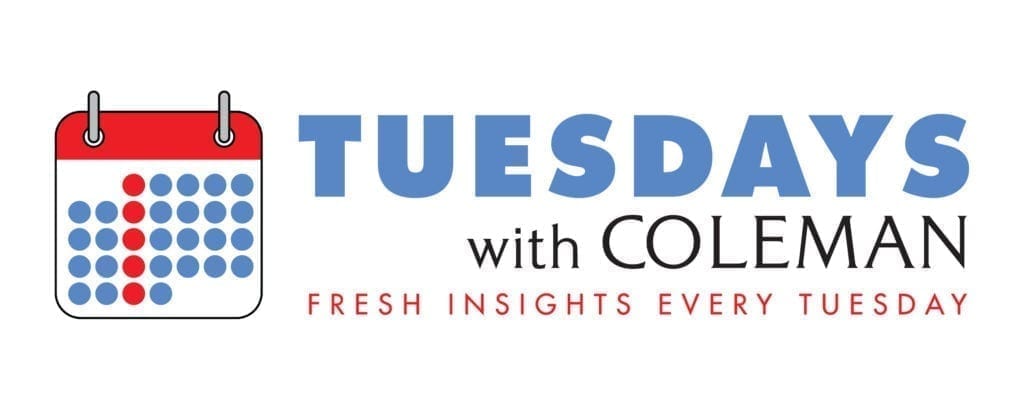 You've heard the saying, "Perception is reality." Taken at face value, it's not accurate. Perception can become a person's reality.  Explained by Dr. Jim Taylor in Psychology Today, "Perception has a potent influence on how we look at reality." Taken one step further, "Our perceptions influence how we focus on, process, remember, interpret, understand, synthesize, decide about, and act on reality."
So, we know perceptions are important. But what happens when your perceptions are not the same as those of your consumer? You make decisions–important, impactful decisions–that influence the strategic direction of your brand based on your perceptions and not the perceptions of the people that really matter.
There's a legendary Silicon Valley story from the first dot-com boom of the late 90s. In its telling, in 1997 when Yahoo! and Excite ruled the search engine roost, Larry Page and Sergey Brin met with the leaders of Excite to show them the potential of their new search engine. As the story goes, Page and Brin demonstrated their new product by typing in the word "Internet." While Excite's search was filled with non-relevant pages with the word "internet" stuffed into them, the other search included webpages that explained how to use browsers. According to the tale, Excite CEO George Bell saw the other results as too good. If users found results that quickly, they wouldn't spend as much time on the Excite interface.
Excite was given the opportunity to purchase Google for one million dollars and turned it down.
Here's the important part to remember. Excite didn't turn down Google because Google had an inferior product. Excite turned down Google because of their perception that it wouldn't benefit their business.
Remember Ask Jeeves?
In 2005, InterActiveCorp bought Ask Jeeves for $1.85 billion.
Ask Jeeves was all about perception. It had a great name that easily explained the function. It had a butler for a mascot. You could tell your friends, "I asked Jeeves about bikes and it recommended the best one for me!"
In theory that last part was true, except for the fact that Jeeves was great for a marketing campaign but not great for search results. Today, the relabeled Ask.com has only 2% of the search market and you likely tell your friends you Googled that bike and got some pretty outstanding recommendations.
Excite turned down Google at a ridiculously cheap price and InterActiveCorp bought Ask Jeeves at an overly inflated price not due to functionality, but rather because of their perceptions.
These two examples additionally validate the importance of which quadrant your brand occupies in the Coleman Insights Brand-Content MatrixSM.
In 1997, Google (which, up to the point of the Excite meeting had been known as BackRub) had great content but a weak (unknown and undeveloped) brand. Therefore, it was undervalued. In 2005, Ask Jeeves had a strong brand so it was overvalued. But because it had poor content, Ask Jeeves fizzled quickly while a company that spent a decade building a strong brand and developing great content (wonder who that could be?) dominated the market.
Now, put this into practice with your own brands. You may think you know what your consumers really think of your brand, and you may be correct about some of those perceptions. But there are two important things to consider. First, no matter how brilliant a strategist you may be, everyone falls into the Inside Thinking trap. Because you are too close to your brand, it is very difficult to view it from the perspective of your consumer. Second, can you think of a time in recent memory (or perhaps, ever) in which consumer behavior has changed so rapidly over the course of a few months? The altering of behavior that we have experienced recently has surely impacted your brand in ways both expected and unexpected.
A "wait and see" attitude is not unusual and completely understandable during times of turbulence and economic uncertainty. But we hearken back to Taylor's quote on perception–"Our perceptions influence how we focus on, process, remember, interpret, understand, synthesize, decide about, and act on reality." How can your brand align itself with how it is perceived? One way is by conducting perceptual research. We can surmise that brands that invest in perceptual research, particularly during a time when perceptions may be actively changing more rapidly than normal, will have the upper hand versus brands that do not.