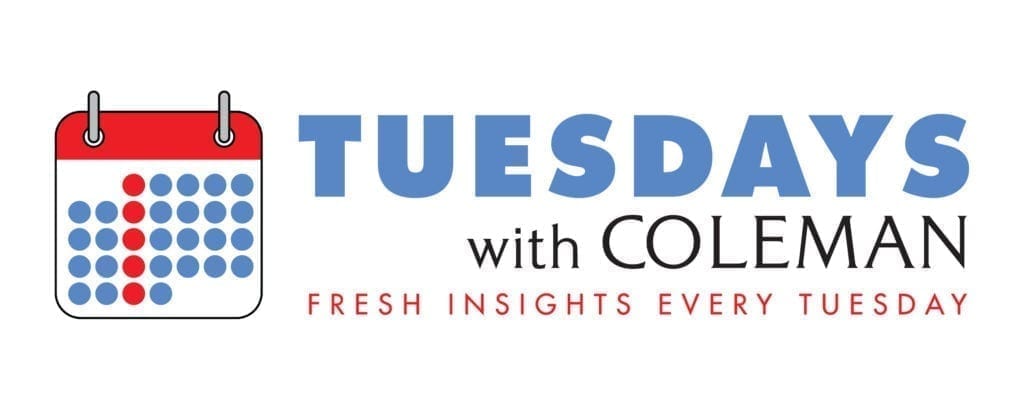 Where do you go when it's time to brainstorm and talk shop?
Recently, the Coleman Insights brain trust found itself where it often does on a random Friday afternoon.
Just before the server took our orders, I noticed our dining musical accompaniment featured the ambient beats of "Jive Talkin'", which had seamlessly faded into "Got to Be Real" by Cheryl Lynn.
"Huh", I remarked. "Disco Friday at Chili's".
Donna Summer came on after Cheryl. It was indeed Disco Friday.
This led to a conversation my colleague Jessica relayed to me later in the week, during which she was asked, "Does any radio station play disco anymore? And if so, who would?"
As you know, if you're on the hunt for an all-disco station, it's gonna be slim pickins on the prairie. That doesn't mean there aren't stations that play disco titles. Where would you hear it?
Last week's blog discussed obstacles to the customer experience, sometimes referred to as friction. I mentioned some of the ways radio stations have traditionally dealt with listeners, and whether some should be re-examined in 2018.
Another kind of friction can occur when expectations of the brand don't mesh with what the brand is delivering.
Does a little disco make sense on a Classic Hits station? Adult Contemporary? Adult Hits?
The answer could be yes in all those instances, but it could be tough to determine how much to play. Does the market see disco as a fit with your brand? Does it work with the core sounds you're playing on the station? Or, should it perhaps be relegated to a specialty show or not played at all?
A Classic Rock station's core may be 60s and 70s Classic Rock. How far this station can deviate from that core differs by station and market. Is the spice 70s and 80s Pop? Can it delve into 90s Alternative Rock?
How much can a Hot Adult Contemporary station rooted in contemporary sounds play in the 80s or 90s? How does it mesh with popularity and brand perception?
Zappos used to sell only shoes. Now, they sell shoes, clothes and accessories. This isn't unusual for a shoe brand, but if they started selling televisions that may cause some friction.
In 1990 Coors figured they'd get in the water business because, you know, the water in their beer was so good.
Didn't work.
Cartoon Network was known for showing kid-oriented cartoons but had developed a more adult slate of programming at night. Research guided them to spin their "Adult Swim" into its own network. This allowed each network to stay in its lane. Same with Nickelodeon and Nick at Nite.
Research can help answer questions like these. When brands have a clear understanding of their core proposition, they can better focus on delivering their product and know how to explain it to current and potential customers. They know what lanes to stay in, where there's room to add spice to the recipe and which spices to add. We use measurements such as Fit and Compatibility to assist our clients in this process.
Aim for a focused, cohesive, consistent product.
Aim to reduce friction.