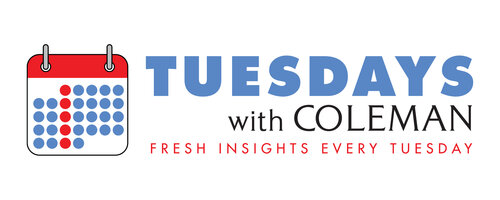 I listened to a radio station recently with my 19-year-old son in the car. There were two air personalities co-hosting a "Free-for-all" feature during which they played songs that worked within the format but aren't typically part of the rotation. Two moments that occurred during my quarter-hour of listening stuck out.
First, they played two 90s boy bands back-to-back. Because they added context and an anecdote, it was fun, and it worked.  Second, they played a song they didn't intend to play (or at least genuinely made it seem that way). They stopped the song, talked about the mistake and laughed about it, and played the song they meant to. It was fun.
I enjoyed it.
My son, who always seems to have pearls of wisdom in moments like this, says, "Radio stations don't sound like that anymore. Usually, they just sound pre-recorded. They don't make any mistakes. It's too perfect. It doesn't sound any different than a podcast."
Oh, man.
Now, this isn't another blog on the benefits or perils of "AI Ashley" or Artificial Intelligence's potential effects on the radio industry. It is, however, an important reminder of the crucial importance of listener perceptions of personalities.
Consider the Coleman Insights Image PyramidSM. After a radio station has established its Base Music or Talk position, personalities are the most important factor in building brand depth. The caveat is that the personalities that build brand depth are the memorable ones. The ones that listeners actively think about, relate to, and listen to the station for.
This is why personality and show research is particularly critical for your brand. By measuring which personalities and shows are cutting through, brands can focus their energy on building the brand of the talent alongside the station. Meghan Campbell and I will dive into the topic of personality and show research in our next Ask Me Anything webinar on Wednesday, July 12th at 2P EDT/11A PDT and we hope to see you there. Registration is now open.
There are plenty of things that make a personality memorable. I'm not sure "perfect" is one of them.