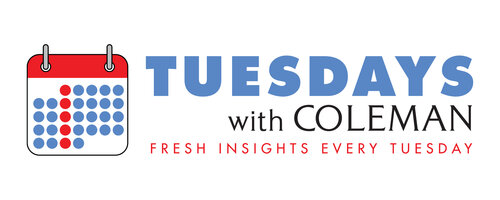 In the early days of McDonald's, the menu didn't have chicken, fish, or…heaven forbid…salads. You could get a burger, fries, and a drink.
In-N-Out Burger, the beloved Western United States fast food cult brand, was founded less than a decade after Mickey D's (in 1948) and its offerings today look pretty much the way they did back then (and are remarkably similar to the original McDonald's menu).
This dedication to the law of focus not only hasn't hurt In-N-Out, it's arguably one of the primary drivers of its success. The average In-N-Out location brings in $4.5 million per year, versus $2.6 million for a McDonald's outpost. The company brings in over $1 billion each year and is debt-free.
Last week, Facebook entered the audio game with the launch of Audio Rooms and the ability for creators to embed podcasts, allowing for consumers to listen while they browse. You don't need another service like Apple or Spotify to listen.
In many ways, Facebook has always played this game. When Foursquare was a thing, it launched the ability to check-in. As online shopping took off, it created a Craigslist-like marketplace. When Zoom got hot during the pandemic, Facebook brought you Messenger Rooms.
The plus side of all this, maybe, is that Facebook is seen as agile, responding to new trends by making them available on their platform so you don't have to go anywhere else. A one-stop app.
The down side, of course (and it's no small down side), is it starts to beg the question, "What Is Facebook?"
In its most basic definition, Facebook is a social media app on which you connect with friends. We'd call this a Base Music or Talk position in our research for audio brands. Maybe your brand is known for being the Rock or Hip Hop radio station. Or you've got the podcast about serial killers. Or Olympic swimmers.
Facebook is the app on which you connect with people.
So, product launches like Facebook Groups in 2010 or Facebook Live in 2015 made sense in the way they supported the base position. Facebook Groups offered new ways to engage with like-minded people with similar interests. Facebook Live connected you with video.
And maybe, just maybe, Facebook Dating (yes, really), Facebook Marketplace, Facebook for Podcasters, and Facebook Live Audio Rooms are all line extensions that make sense. One could make the case that they all support the idea of connecting you with others in different ways.
But there's also real risk of watering down the brand. Facebook can't own dating because they aren't Match or eharmony. They can't own online reselling because they aren't eBay. They probably can't own Live Audio Rooms because Clubhouse came first, but it's too early to tell.
The point is, instead of innovating, Facebook chooses to copycat and rely on its massive brand to bring you there.
But what happens when consumers are no longer able to say what the brand stands for?