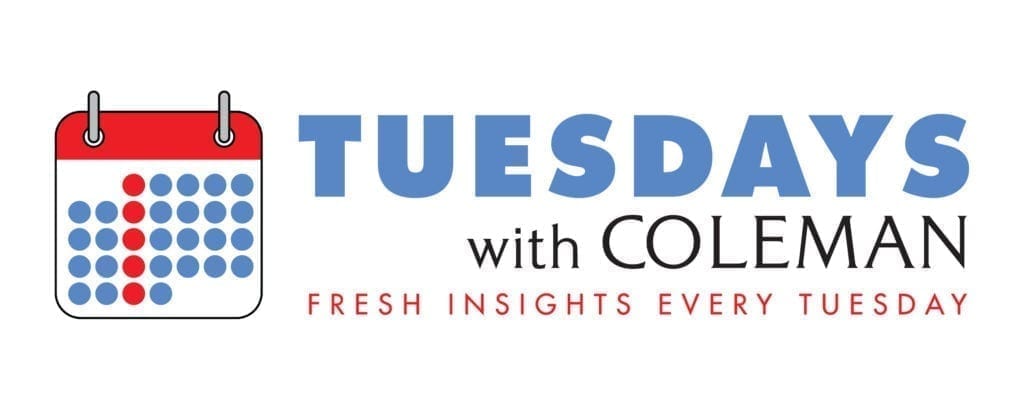 For the final blog post of 2017, our three Senior Consultants—Warren Kurtzman, John Boyne, and Sam Milkman—sat down for a roundtable chat to reflect on some things they are thankful for this holiday season.
SAM MILKMAN:
We have very special relationships with our clients who treat us like partners – and often like family. I'm grateful for our partnership with all of them.
WARREN KURTZMAN:
For all the missed connections in airports, late nights analyzing data…
SAM MILKMAN:
Wouldn't trade it for anything.
JOHN BOYNE:
You mentioned the partnership, Sam. That really is what makes this rewarding, right? I feel grateful that so many clients consider us to be part of their strategic brain trusts. I love it when they reach out in between projects to get my outside perspective on things.
SAM MILKMAN:
That's what it's all about. Of course, I love rolling up our sleeves with our clients and helping them find a clearer path to success. When it all comes together – we follow a plan, invest in marketing an idea both on and off the air.
JOHN BOYNE:
Marketing is a great point. We'll often have client calls to discuss marketing strategy. It helps to ensure that the message is aligned with the insights gleaned through research, but it's also fun to bounce ideas around with others who are intimately familiar with "The Plan." These conversations happen no matter what the level of marketing resources are at that time. Within the past couple of days, I've had a couple of clients calling to talk about their Q1 marketing message.
WARREN KURTZMAN:
I'm also grateful that we can tap into the brainpower of our founder, Jon Coleman. He's seen so many scenarios, in virtually every format, and we're not shy about asking his opinion when it comes to data interpretation and developing strategic plans. It's pretty amazing to have the opportunity to learn from him every day.
SAM MILKMAN:
I'm grateful that consumers continue to rely on radio, even in the face of rapidly expanding entertainment options.
JOHN BOYNE:
We feel very fortunate that radio companies are investing in the growth of their product through research. There's never a dull moment. There are always new things to learn, new ways to get better.
SAM MILKMAN:
And I'm grateful we've been able to invest as well!
WARREN KURTZMAN:
We'll continue to invest in new technology and new ways to glean insights from consumers. We added three Associate Consultants to our team over the past year—Jessica Lichtenfeld, Meghan Campbell, and Jay Nachlis. As I've mentioned before, we're bullish on the radio industry and are thrilled that we were able to add more brainpower to the team and another layer of service for our clients. On that note, I have a huge level of gratitude for everyone that works at Coleman Insights. We have a team of more than 20 individuals dedicated to providing our clients with the deepest insights and the highest levels of quality and service in the industry and I'm very proud of them.
SAM MILKMAN:
Coming back to our clients, I appreciate that we have the kind of clients who push us to question our assumptions. My father used to tell me, "No one has a monopoly on the truth." He was trying to teach me that there isn't just one way to see things, that you need to look at things from lots of different angles to find a solution. And I think our clients demand the same sort of intellectual vigor.
WARREN KURTZMAN:
Ultimately, that pushes us to challenge ourselves, and invest in new ways of doing things.
For January's first blog, Warren, Jon and Sam will continue their discussion by sharing their thoughts on radio and research in 2018.
From everyone at Coleman Insights, have a festive and safe holiday season and  Happy New Year!