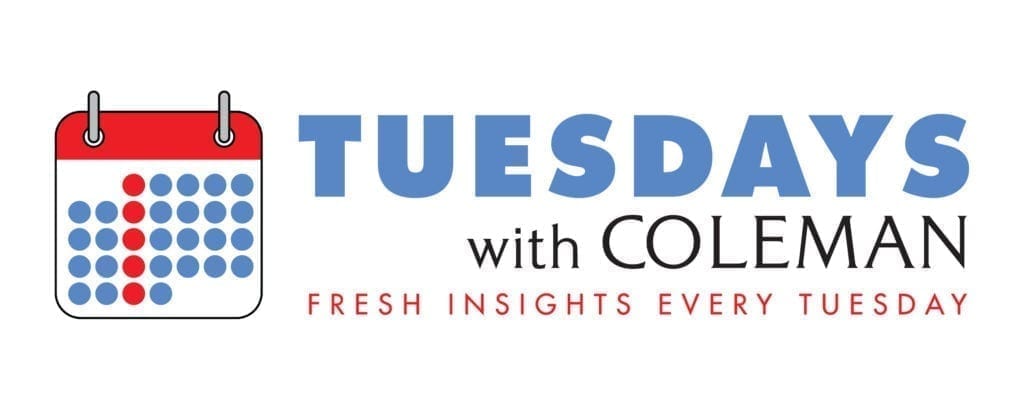 Coleman Insights is releasing findings from its Contemporary Music SuperStudy in a four-part blog series, followed by a free webinar on April 30th in which the findings will be covered in greater depth. Details to register for that webinar are below.
There's no shortage of song data for today's radio program directors.
Radio airplay data, Shazam data, streaming counts and sales figures can often tell different stories, leading to confusion. Which data should you rely on more for programming decisions? When, for example, the streaming chart is so different from the radio airplay chart, how can you truly be sure what's going on with consumer tastes?
Some programmers are fortunate enough to have access to music research customized for their stations. High quality library tests, such as our FACT360 Strategic Music Tests, are usually conducted with high degrees of focus in terms of the audience measured and the songs that are tested. The age range is usually narrow, between ten and 20 years. One gender and/or one ethnic group is often focused on depending on the station's strategy. A certain percentage of the station's P1s are usually included. And, generally one format's music is focused on – the one of the station doing the music test.
Wouldn't it be interesting to take a much broader look at the appetite for contemporary music?
Just how strong or weak is Pop music in the current music cycle? What do Country fans think of Hip Hop/R&B? As mentioned earlier, why is the streaming chart so different from the radio airplay chart?
These are just some of the many questions we've been asking about contemporary music, and this is what led us to create the Contemporary Music SuperStudy.
The song list was comprised of the most consumed songs of 2018 as measured by Nielsen Music – BDSradio. This includes radio airplay, streaming and sales data.
We then focused on the six major genres with heavy new music consumption, Hip Hop/R&B, Country, Pop, Dance/Electronic, Alternative/Rock and Latin. We made sure the 25 most consumed songs from each genre were represented in the list. Finally, we eliminated any song that was more than five years old. (As it happens, the only song more than five years old on the 2018 most consumed list was "Bohemian Rhapsody," obviously the result of the smash hit movie of the same name.)
We tested the songs with 1,000 people ages 12-54 across the United States and Canada.
Over the course of the next few weeks, we'll share some of our findings with you in our Tuesdays With Coleman blogs. First, let's examine the landscape of the most consumed music of 2018.
HIP HOP/R&B WAS THE MOST CONSUMED GENRE OF 2018
We know that Hip Hop/R&B has permeated the music cycle over the past couple of years, and this genre was the most consumed of 2018, representing 33% of the songs in the study. This was followed by Country (21%,) Pop (19%,) Dance/Electronic (10%,) Alternative/Rock (9%) and Latin (9%).
POP HAS VERY HIGH PASSION, AS DOES HIP HOP/R&B
While Pop only represents 19% of the test list, it represents 33% of the Top 100 Like a Lot scores (those who rated a song 5 on a 1-5 scale.) Hip Hop/R&B and Alternative/Rock also over-perform compared to the overall test list with passion scores, while Country, Dance/Electronic and Latin underperform.
WHILE HIP HOP/R&B HAS HIGH PASSION, IT ALSO HAS HIGH NEGATIVES
While Hip Hop/R&B has the highest percentage of songs with Like a Lot scores in the Top 100, it is not the genre with the most songs in the Top 100 with overall evaluation average. That crown goes to Pop, which features a dominant 42% of songs in the Top 100 with evaluation average, more than double the percentage of Hip Hop/R&B. So, why does Hip Hop/R&B lead Pop with Like a Lot scores, but Pop dominates with average?
Hip Hop/R&B can be a polarizing genre. When you add in the negatives, the average comes down significantly. This explains why deciding which Hip Hop/R&B songs to play on Pop formats can be a tricky proposition. A programmer has to determine whether strong passion as well as factors like streaming data outweigh the negatives, which can be a high percentage of Dislike A Lot scores.
MORE FROM THE CONTEMPORARY MUSIC SUPERSTUDY
Next Tuesday, we'll take another look at our findings from the Contemporary Music SuperStudy, including digging into the tastes of the fans of each genre.
Which other genres do Hip Hop/R&B fans like? Which song was one of the top Country testers overall but near the bottom with Country fans? How do tastes differ between casual listeners and the fans of each format?
Register now for our Contemporary Music SuperStudy Deep Dive webinar, Tuesday, April 30 from 2p-3p EDT when we'll provide further insights into the current state of contemporary music.