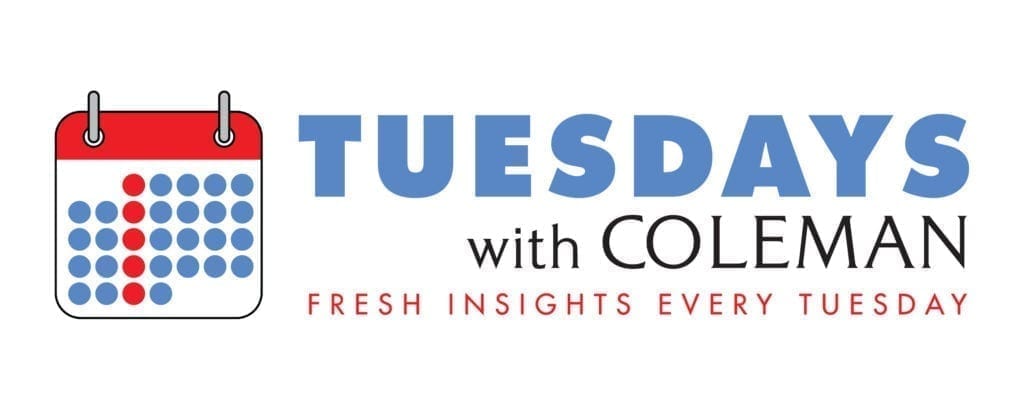 As you listen to songs on Spotify, it learns your behavior and makes recommendations.
Up to six Daily Mixes include your regular listens and Spotify's suggestions.
"Discover Weekly" and "Release Radar" list songs and new releases based on your listening habits.
Radio stations, meanwhile, program to the masses—a curated blend of songs chosen for…a lot of people.
Years ago, we developed a tool at Coleman Insights called Format Coalition Builder® that we utilize in our Plan Developer studies to create strategic road maps for radio stations.
We used to simply measure the appeal of music styles by having listeners rank each song montage individually. Programmers started asking us to think in terms of broadening the music as much as possible. While they wanted to play many different styles of music, the goal was to ensure that the coalition of music styles and eras they designed didn't become too broad, ending up neither appealing to the narrow core or the occasional listener.
But we realized we had no ammunition about how to precisely answer this question; we had no clear way to measure which music styles were most important relative to each other. We wondered if we could look at the montages overlapping if we could discover how to reach the most available audience while at the same time alienating the fewest.
Rather than trying to play as many genres as you possibly can, there is an ideal combination that will reach the most people with the least polarization.
We designed Format Coalition Builder to focus on the extremes: Those listeners who are narrow core and the fringe who are not core but might Cume the station—the people most likely to love a music style and those most likely to hate it—and build coalitions based on it. In order to do this, Format Coalition Builder looks at the tastes of these listeners and creates an optimal coalition based on a determination of how much overall appeal each music style can generate, building on the appeal of the other music styles in the coalition. From this exercise of coalition building, we learn what the key styles are that we should be playing, and where to draw the line. Are there any that fall of a cliff? Which ones should we keep but play less?
Come to think of it, Format Coalition Builder and Spotify's recommendations have a lot in common. To make a truly appealing and effective Daily Mix, Spotify needs more listening data than just one song or one artist. The more data it has to work with, the better the mixes get and the more daily mixes you have available. It learns what your coalitions are to make the best strategic recommendations possible.
In this increasingly personalized landscape, having the benefit of coalitions is perhaps more important than ever for radio. Coalition building prevents you from reaching too far or too narrow. You may be reaching too far, for example, if you play 10 styles. But you may be too narrow if you play two, and you won't reach your maximum audience potential.
Of course, it's not just Spotify that focuses on personalization—we see it in our lives everywhere. Spotify and other services use algorithms to figure out what its consumers want.
Pandora builds recommendations utilizing its massively comprehensive Music Genome Project.
Netflix suggests movies and TV shows based on your viewing habits. Sometimes Netflix gets it right.
If you bought a blender on Amazon, I'll bet they have just the right protein shake recommendation… even if you have never made a protein shake in your life.
Format Coalition Builder, however, isn't an algorithm; it requires research specific to your station and strategy based on the expertise of the Coleman Insights team that is working on your project.
As 2020 gets underway, it is a good time for an evaluation. Are you A) programming your radio station to the masses? Or are you B) strategically curating the optimal listening experience for your audience based on actionable data?
I believe those who answer B will be in a much stronger competitive position.