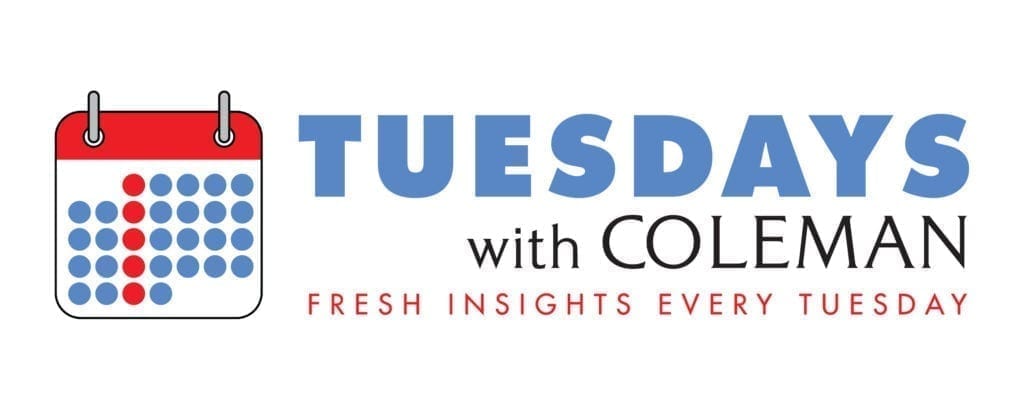 Last Tuesday, my colleague Warren Kurtzman blogged about the value of video strategy for radio stations.
The effective use of video is one cost-effective way brands can tell their story and reach potential consumers in new, emotional ways. Warren explained in his blog that there are a number of examples from the recent midterm elections of videos that went viral, and radio can utilize some of those techniques in its own marketing.
Now, radio gets to learn from an old-school retailer.
John Lewis & Partners is a chain of department stores with locations throughout the United Kingdom. Like many traditional brick and mortar retail stores, John Lewis & Partners has struggled to maintain market position. The company claimed a staggering 99 percent drop in profits in the first half of 2018.
The evolution challenges facing legacy brands has been covered numerous times in this blog including "HBO and the Mass Appeal Trap," "Harley-Davidson Has More Problems Than Tariffs," "International House of Branding Bewilderment" and "Why Toys 'R' Us is Closing." I rang the warning bell for a recently bankrupt retailer in "How Would You Restructure K-Mart" on my LinkedIn page two years ago.
Last Wednesday, John Lewis & Partners unleashed a new commercial for the holiday season starring Elton John. It begins with present-day Elton performing his first hit, "Your Song" on a piano. What follows is a pretty magical sequence, as we watch segments of the song performed by the many generational variations of Elton in reverse. It ends with Elton as a child being presented with his first piano by his mum and the tagline, "Some gifts are more than just a gift."
It's freaking fantastic.
It didn't take long for the two minute and twenty second masterpiece to go viral. Shortly after its release online, "Late Late Show" host James Corden tweeted, "Holy s—t. This commercial."
John Lewis & Partners didn't make a video about what clothes you can buy there or what's new in the Home & Garden section or how long mattresses would be on sale.
John Lewis & Partners made you feel something. Rather than being about what they sell, they focused on why you buy it. Instead of dialogue, the spot used the power of music and its intrinsic attachment to memories.
You've seen radio station TV spots. A CHR or Hot AC station might play some song hooks from its core artists, with images of the singers and bands flying across the screen followed by the obligatory station logo at the end.
Or maybe it's to promote the morning show and you get a picture of the talent and the big voiceover. "(Insert name here) in the morning. Number one for hit music all day!" That may be fine for a 30-second spot.
But shouldn't radio be taking advantage of the long-form video?
If a department store can use music to generate emotion, doesn't it make sense that a brand whose product is music should do it?
Let's say a CHR station has a heritage morning show that's been in the market over 20 years. Can you picture utilizing a 2:20 long video to focus on some of that show's most impactful moments and connection to the local community set to the biggest hits during each of those times?
Can you visualize a Sports station utilizing some of the biggest sports moments of all-time (making sure some incredible local ones are included), and ending with "(Station) was there?"
How about a Throwbacks station covering the History of Hip Hop?
As our Image PyramidSM illustrates with the crucial Base Music or Talk position, listeners do need to understand the "what." Just as consumers need to know what John Lewis & Partners sells, listeners also need to know what you play.
But the truly great brands—the ones that will thrive in our more crowded-than-ever marketplace—are the ones that move past the "what" and into the "why."