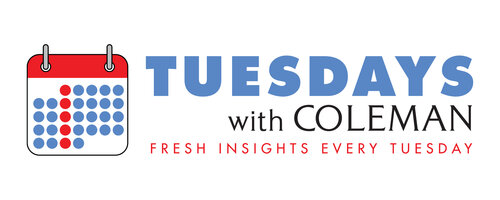 Podcasters: Listen to your customers, even (especially?) when the customer may see things differently.
At the Podcast Movement conference in Denver last week, we may have ruffled a few feathers with the presentation of our findings from a new research study, "The New Rules of Podcasting on YouTube."
One of the headlines from the study is "The Definition of a Podcast is Changing", which indicates that 75% of 15- to 64-year-old podcast consumers in the United States believe a podcast should be defined as "audio or video".
Another headline indicates that YouTube is the #1 podcasting app.
These findings are related in an important way, and there's a clear reason why these findings caused a buzz in some podcasting circles.
Steve Goldstein from Amplifi Media, who collaborated with us on the study, talked about three eras of podcasting in the presentation and will cover this week in his blog. The "MeUndies Era", when the medium was filled with baked-in ads, host-read endorsements, and the Apple podcast app went native on iPhones. The second era, the "Throwing Spaghetti Against The Wall Era", was filled with expansion and experimentation. We are now entering the "What is a Podcast Era", as we see the lines between audio and video blur and converge.
Dannie J. Gregoire is credited with coining the word "podcasting" back in 2004, and from the beginning, two factors were integral to the very existence of a podcast. First, a podcast was in an audio format. Second, and more specifically, a podcast was a piece of audio referenced by an enclosure tag in an RSS feed. RSS, or "Really Simple Syndication," allows users to access updates to websites in a standardized format. An RSS feed is crucially important to podcasters because it allows them to upload episodes, artwork, and show notes in one place, and have them populate seamlessly onto whatever platform the consumer chooses to listen to them on, from Spotify to Apple Podcasts to Amazon Music. And that was generally how podcasting operated until a very large platform threw a monkey wrench into the medium: YouTube.
As a video-first platform, YouTube's content includes shows that most would widely consider a podcast and others that wouldn't necessarily "qualify" because the content on YouTube isn't available as a podcast on other platforms. The RSS feed is a major point of contention for many podcasters because currently the platform doesn't ingest feeds the way other platforms do. There are different analytics and different ways of monetizing, and one can understand how easily it can be seen as a headache.
How you view podcasting today is likely informed by your podcasting origin story. If you started listening to Ricky Gervais's podcast on Apple Podcasts in 2007, it would be understandable if you define a podcast as audio-only. If you started "listening" to the very popular Smartless podcast with Jason Bateman, Sean Hayes, and Will Arnett while "watching" an animated logo on the screen, you may feel quite a bit differently.
It's also important to consider how the demographics of the podcasting audience has evolved. 39% of podcast consumers in our study have been using the medium for two years or less, a number that balloons to 58% among 15- to 24-year-olds. Quite simply, there are fewer purists that see podcasting as an audio-only medium and more that see it as comprising audio and video.
So, when we report that YouTube is the #1 podcasting destination, it's not to say that the highest number of podcasts are being consumed on the platform. When 1,000 15- to 64-year-old podcast consumers were asked, "Which services, apps, or destinations do you currently use for podcasts?" 60% of them said YouTube, ahead of Spotify at 53%.
You can dismiss how some consumers perceive what a podcast is, but that's their perception.
You can dismiss YouTube as a podcasting platform because it doesn't ingest RSS feeds, but consumers see it as a podcasting platform. That's their perception.
You've almost certainly heard the term "Perception is Reality," and this study, as many as any I've worked on, is truly a reflection of that.
We often talk about Outside Thinking, which is adopting the mindset of the consumer­. Inside Thinkers get caught up in the way they see things, which is often not in sync with their customers.
This research was designed for one thing in mind, and that was to show how podcast consumers view the medium, and how they view podcasting on YouTube. You may see the world differently than they do, but you can't challenge how they feel.
As a wise therapist once told me, "Those are your feelings. And your feelings are valid."
By understanding broad global perceptions of the medium, and not just relying on content analytics, it's our hope that the podcasting industry will have a clearer path towards building strong brands to accompany much of the incredible content being generated.
The "New Rules of Podcasting on YouTube" webinar is coming up Thursday, September 7th at 2PM EDT/11AM PDT. Registration is open now.