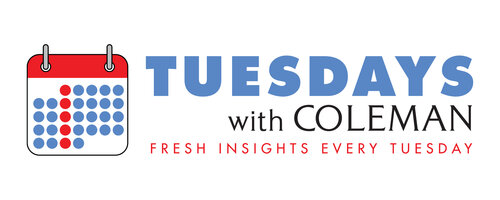 Over the last couple of years, a new girl in town has caused quite the buzz in the radio industry. Her name is Alexa and chances are if you work in radio, you've had (probably way more than one) "How do we handle Alexa on our stations?" conversation.
The rationale behind wanting to run smart speaker promos on your radio station is understandable. You want to train your listeners to ask for your station on the new tech they are adopting. You know that it is a potential growth area of listening for your brand. And, perhaps there is a mandate coming down (whether it be from corporate or on the local level) that's telling you Alexa's important, so make sure you get those promos in.
Making your listeners aware of Alexa is a part of audience building for the long-term, so it should be a part of your strategy. But you need to sell it the right way. The dominant brand in your market will win smart speaker listening. If you spend too much time tactically promoting Alexa and less time promoting the value of your brand, you may be unintentionally hurting yourself.
It is not dissimilar to a radio station that spends too much time promoting a contest at the expense of its Base Music Position. Contesting is tactical, and so is Alexa. It can't come at the expense of your brand.
A restaurant that becomes famous in your hometown because it has great food and a great ambience will be the most popular in town even if people don't know exactly where it is. It will be the most popular because it has a great brand.  People will find it when they want to eat out because it is a strong restaurant brand. However, a restaurant that is not top-of-mind and valued by consumers will not be crowded just because it puts its address in big letters on its web page. That restaurant needs to sell its food and ambience, then people will find it.
This is not to suggest that promoting Alexa as a place to listen to your station is a waste of time.  However, in the rush to build listening via Alexa, it seems that many stations are running lackluster one-off promos for listening to the station on Alexa–it's not the kind of emotional verbiage that will change behavior. Rather than liners that simply mention Alexa, consider whether it makes sense to create a campaign that builds smart speaker listening awareness and your brand at the same time. Take into account how many people have Alexa, how they use it, and whether it fits into your marketing. If it does, rather than just running liners, build a consistent campaign. This is how to truly make habitual change.
If the brand is strong, listeners will come to the distribution in their own time. If you build the brand, the more likely it is listeners will ask Alexa for it.
So, when it comes to those smart speaker promos, don't do it just for the sake of doing it or because you think you should. Think about how you can use every moment of airtime to build your brand. When you do promote Alexa, think about how to make it memorable, engaging and how the campaign can support your brand's image growth.