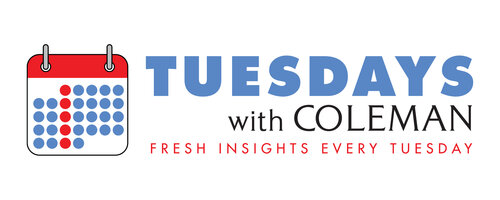 As we pass the one-year point of the COVID-19 pandemic you may have noticed that the Nielsen audience shares of many Gold-based music radio stations have grown. Some suggest this is the result of a downturn in contemporary music. Others point to this as evidence of an increase in the pace with which younger consumers—and those with presumably more contemporary music tastes—are abandoning radio.
There may be some truth to both ideas, but I have a different theory. I believe that good Gold-based music stations provide nostalgia for their listeners and that such an elixir has been highly valued by consumers during these difficult times.
Clay Routledge is a professor of management at North Dakota State University, a faculty scholar at the Challey Institute for Global Innovation and Growth and a senior research fellow at the Archbridge Institute, and as he recently wrote in the Wall Street Journal, there should be no shame in remembering the good old days. In fact, research suggests that nostalgia is something to be embraced in many situations.
This runs contrary to a lot of conventional wisdom about nostalgia, which some see as a sign of mental weakness or a way to escape reality. Some go as far as suggesting that those who reflect nostalgically on the past often stand in the way of progress. As recently as the 19th century, nostalgia was regarded as a medical condition requiring treatment.
Modern behavioral science, however, has revealed such thinking to be wrong. In fact, as Routledge wrote in the Journal, "…nostalgia doesn't cause distress. Instead, distress causes nostalgia." Basically, negative feelings like sadness, loneliness, a sense of meaninglessness, and uncertainty trigger reactions in people that make them experience nostalgia.
Now I don't know about you, but I certainly experienced—among other things—sadness and uncertainty over the past 12 months. Sure, I feel fortunate that those closest to me have avoided the worst of the pandemic so far and that I'm not among the millions experiencing severe economic hardships during this crisis, but there were enough moments in 2020 when experiencing nostalgia gave me some comfort. It provided me with what the behavioral scientists have found in their research on the impacts of nostalgia—happiness, love, gratitude, and hope.
I am clearly not alone in this, as demonstrated by how the television and movie businesses have embraced nostalgia during the pandemic. A list compiled by Insider includes more than two dozen reboots, remakes, and spin-offs—ranging from a new take on the late 60s/early 70s series "Bewitched" to a reprise of the more-recent "Sex And The City"—that are in the works. It doesn't even include nostalgia trips like "Cobra Kai" that have already launched; for a child of the 80s like me, this TV-series sequel to the "Karate Kid" movies provided much-needed nostalgia during the height of the pandemic.
Even the world of sports is embracing nostalgia. A great example is how NASCAR has introduced Throwback Weekends, featuring races scheduled at nostalgia-inducing venues like Darlington Raceway in South Carolina.
If you oversee a Gold-based music radio station or any other audio brand that can tap into the potential of nostalgia, it is important to do so in a meaningful way. While simply playing a "Class Reunion" featuring ten titles from 1982 may evoke positive emotions from your listeners, you can and should go much deeper and truly strike a chord with them. In the Wall Street Journal piece cited earlier, Clay Routledge discusses how nostalgia is often experienced through "meaningful social memories of experiences such as weddings, holidays, vacations with family or friends, family gatherings, and religious rites of passage." Thus, think about how much more effective a Class Reunion feature can be with hosts and/or listeners sharing brief funny, uplifting stories about events in their lives that are connected to each of the songs.
A great example of making nostalgia meaningful is how Chicago's Classic Rock station The Drive celebrated its 20th anniversary on the air last week. Rather than simply airing "celebrating 20 years" promos, the station not only played all of the same songs in the same order as they did on day one of the station's launch in 2001, it featured its listeners, hosts, and even former hosts telling stories on-air about the beginnings of the station and what it meant to them. It was truly great radio that likely generated positive vibes for those listening to it.
Longtime Coleman Insights clients and readers of this blog know of our advocacy of Outside Thinking. A major component of that philosophy is that consumers turn to audio brands to instantaneously meet at least one of five major needs—to energize and improve their moods, to relax, to avoid boredom, to stay in touch, and to relive memories. Nostalgia arises from reliving memories; if you think of it less as a source of escape but as a source of inspiration and meaning for your listeners, it can provide your audio brand with a major advantage.