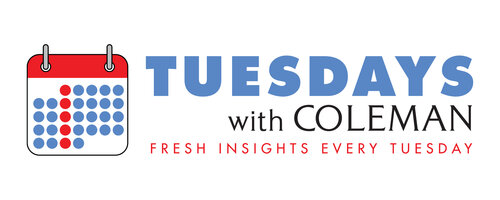 As we approach the one-year anniversary of the COVID lockdown, it seems everyone has hit the wall of "Zoom Fatigue."
Notice I didn't say "Google Meet Fatigue" or "Microsoft Teams Fatigue" or "GoToMeeting Fatigue."
The pandemic has left a path of brand destruction, while elevating others–and Zoom certainly fits in the "other" category.
How did the word "Zoom" become synonymous with the virtual meeting in the same way "Google" is synonymous with internet browsing, "Kleenex" is synonymous with tissue and "Band-Aid" is synonymous with bandages?
Years before founding Zoom, Eric Yuan was one of the first hires by WebEx, a video conferencing company that would later be acquired by Cisco. When he pitched his bosses at Cisco an idea to create a new smartphone-friendly video conferencing system, they declined and Yuan left.
ZOOM'S HYPERFOCUS ON THE CUSTOMER
There are many interesting tidbits in Zoom's filing to the SEC when it went public in 2019. This includes Yuan's driving force for creating Zoom: "I would visit customers and they would tell me how unhappy they were with the technology in the videoconferencing market. This made me unhappy. There had to be something better. I knew we would have to start from scratch to do it right."
In a 2017 interview with Thrive Global, Yuan tells an early Zoom story of how he personally emailed every customer who cancelled the service. One customer accused him of sending auto-generating emails impersonating the CEO, so Yuan invited him to a Zoom call (naturally) to prove it was him. Yuan was practicing what I covered in the February 2020 Tuesdays With Coleman blog "Start With the Customer and Work Backwards."
By the time March 2020 came around, Zoom had positioned itself exactly for the moment. Skype's free version allowed for 50 participants, while Zoom permitted 100. Zoom had fun backgrounds that were really easy to integrate. You could send direct messages, record sessions, and it was super mobile-friendly. Zoom was also aggressive early on–just a couple weeks in to the COVID era, it dominated the K-12 school market.
Probably like you, over the past year I've used just about every video conferencing platform imaginable, including some I never knew existed. Some were established players before Zoom (like Skype), some were not well-known (like BlueJeans), while others were line extensions of massive brands (like Google Meet, Microsoft Teams, Adobe Connect, Amazon Chime, and Facebook Messenger.)
THE IMPORTANCE OF STRONG BRAND MATCHED WITH GREAT CONTENT
Having a big brand like Google or Amazon wasn't enough to for them win the pandemic video conferencing battle. A customer-friendly platform wouldn't have been enough either.
Zoom worked to build their brand, researched to get the content right, and then pivoted to match the moment.
There's a fascinating paragraph in that SEC filing mentioned earlier under "Risk Factors" for potential investors. It states, "Our business depends on a strong brand, and if we are not able to maintain and enhance our brand, our ability to expand our base of users will be impaired and our business will be harmed." It mentions the danger of users viewing the brand as a utility rather than a solution. Whether or not Zoom succeeds in that exercise will, in part, determine its ability to weather "fatigue."
Yuan's salary as listed in the filing two years ago was $300,000.
Today, his net worth is estimated at $15 Billion.
Listen to your customers. Implement a plan. Build a brand.
Always be ready to pivot to market conditions.
Here's hoping business is zooming (I mean, booming) in 2021.