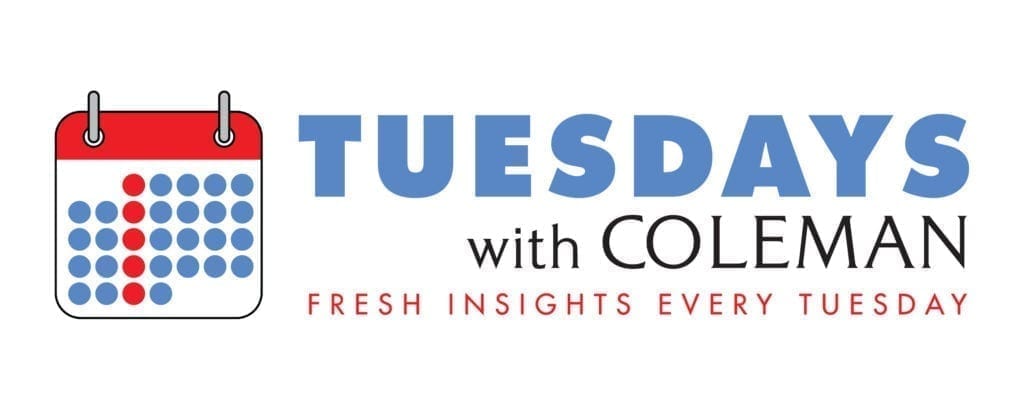 Benchmarks can be awesome, and late night television has known it for years.
There was Johnny Carson's future-telling Carnac the Magnificent.
Remember David Letterman's Top 10 List?
How about James Corden's Carpool Karaoke? It's been made into a prime-time special and has spun off its own Carpool Karaoke: The Series.
Jimmy Fallon reads viewer comments from Twitter hashtags on Thursday and writes snarky thank you notes on Friday.
But there's only one benchmark we can think of that has lasted 77 years.
The New York Times Crossword Puzzle.
The Times wasn't the first newspaper to run a crossword puzzle. In 1924, an opinion piece in the paper called crossword puzzles a "primitive sort of mental exercise" and a "sinful waste" of time.
In fact, The New York Times was the last major metropolitan daily newspaper in the United States to run one, starting in 1942. It was a way to give readers a distraction from news about the war.
When the Times did start running one, it ran once every week in the Sunday magazine, and was a more challenging puzzle than the norm, carefully edited.
Eight years later, The New York Times added a daily version of the crossword puzzle.
In 2019, The New York Times crossword puzzle remains one of the most successful, long-running benchmarks in American history. It is syndicated to more than 300 other newspapers and journals, has its own app, books and offshoots as well as a fiercely loyal following.
How did a newspaper develop such a deep following for a feature that it originally disparaged? And how does it remain so relevant within a medium struggling for survival?
For starters, the reason why readers use The New York Times crossword puzzle is likely no different than it was in 1942. It is a distraction from the chaos.
Digging in a little further, we can understand some of the other reasons why this antique benchmark maintains its relevance in a digital era.
The New York Times runs its crossword puzzle consistently. Every single day, since 1950. Readers know where to find it and can rely on it being there.
The New York Times spends a great deal of effort on their signature benchmark. While they could go the cheaper route and deliver an inferior product, readers understand The New York Times crossword puzzle is not like other crossword puzzles. It is fun, clever and challenging. It is one-of-a-kind in the puzzle world.
The New York Times adapted the benchmark for a digital world, offering an app version that features things like inside tips, puzzle syncing and additional games. At $6.95/month, it is an additional revenue generator for the newspaper.
This brings us to radio. What's your crossword puzzle?
There are plenty of personalities that rely on powerful benchmarks on their radio shows.
As you consider which benchmarks you have on your own station and shows, perhaps there are some takeaways from The New York Times that can provide a road map to your own 77-year success story:
Be consistent. Just as the NYT runs its puzzle every day in the same place, are you running your most popular benchmark enough and do listeners know where to find it?
Make it a focus. You likely run more than one feature, as does the Times, but give your most popular benchmark the attention and preparation it deserves to maintain quality over time.
Many radio show benchmarks are variations of the same basic premise. What can you offer that is unique, exclusive and appointment listening?
The New York Times adapted its benchmark for the digital age. Are you doing the same for yours?
As radio thinks about its crossword puzzle, consider the essential appeal of a great benchmark.
Great benchmarks complement the brand. (The New York Times can use crossword clues to enhance the overall brand images it wants to build.)
A great benchmark is deeply engaging. (The crossword puzzle can intensely occupy the reader's attention.)
A great benchmark is relevant (The crossword puzzle can adapt and be topical and timely as that day's news.)
If I were to craft one benchmark for radio, it would be deeply connected to the music (for music formats) or the talk angle. It would contain audio, to complement the medium.  It would be smart in its construction and would make me feel alive and engaged.
So, radio, what's your crossword puzzle?